WHAT ARE PEOPLE SAYING ABOUT THEIR EXPERIENCE AT SMOKED N SMASHED?
It's was good
Delicious!!!
Tyler Jennings
2023-09-10
Went through the drive thru on 5:30 PM on a Saturday and the food, service, and employees were AWESOME! I had the Texas burger and my fiancée had a smokehouse sandwich both with twisty fries and everything was spot on!! Keep up the great work, will definitely be back!
Friendly staff, especially one young lady that seems to be there all the time! Great personality and friendly! Food is delicious and those frozen custard treats are worth a trip!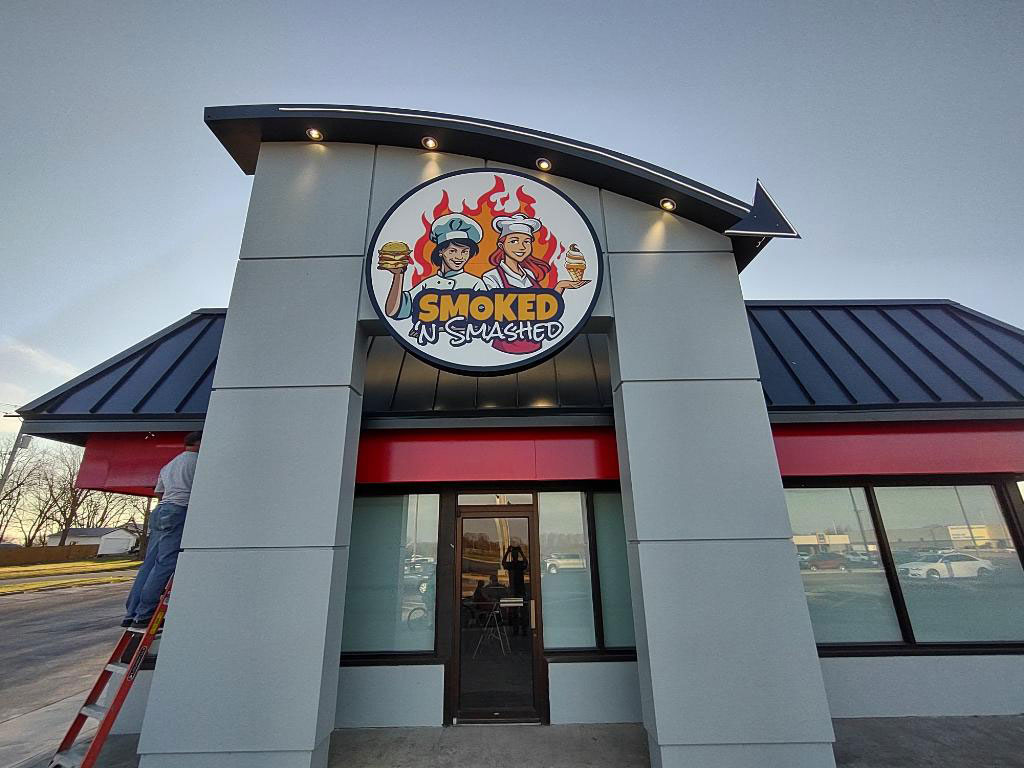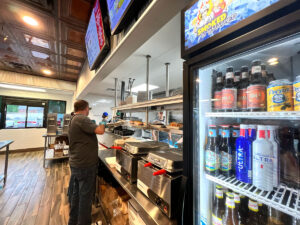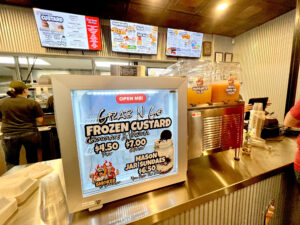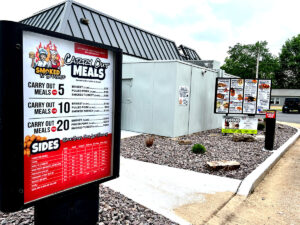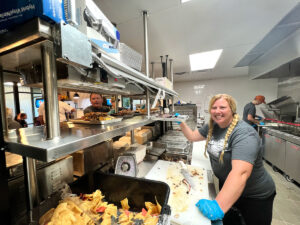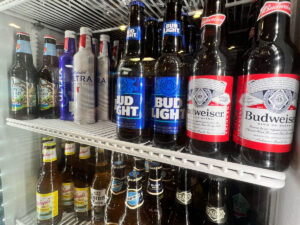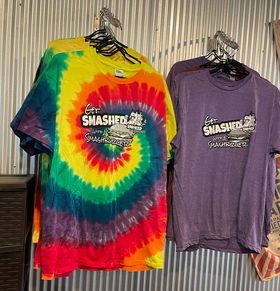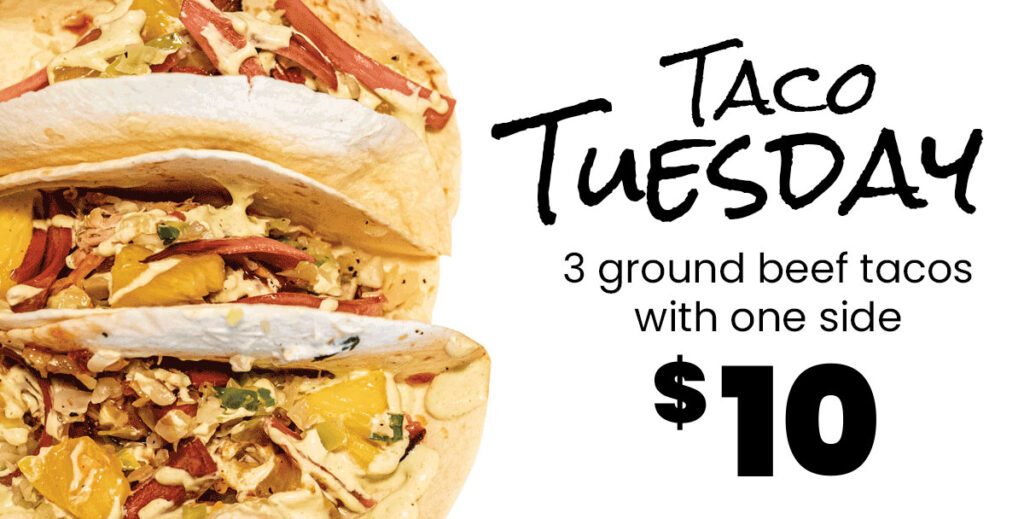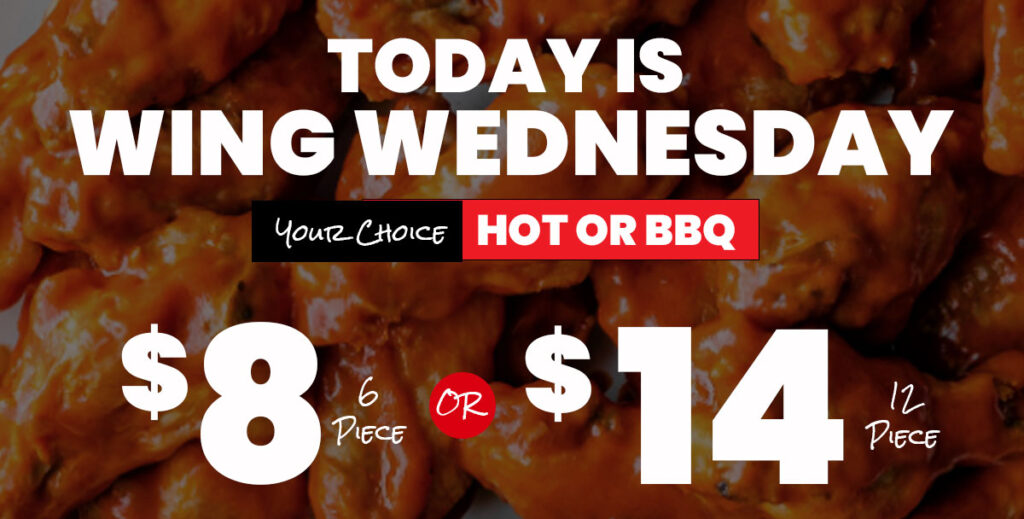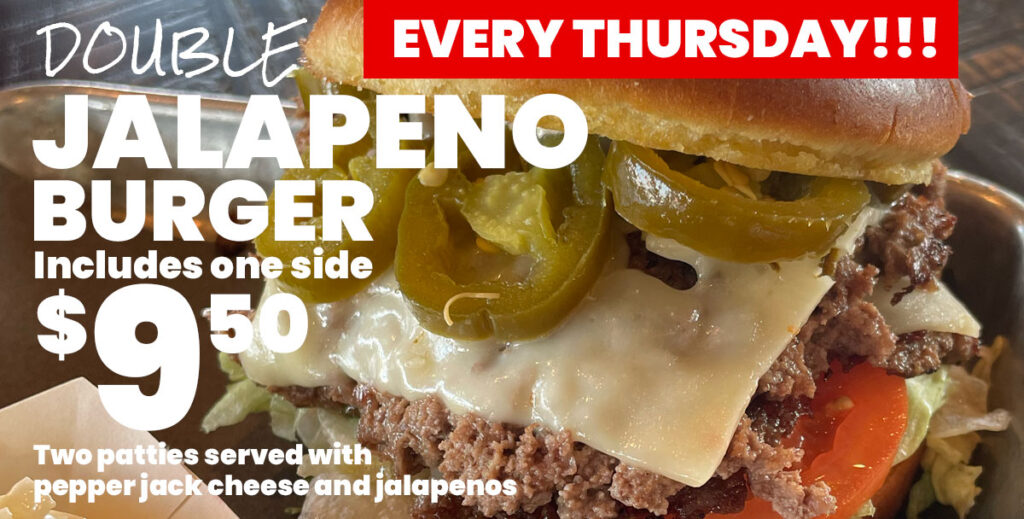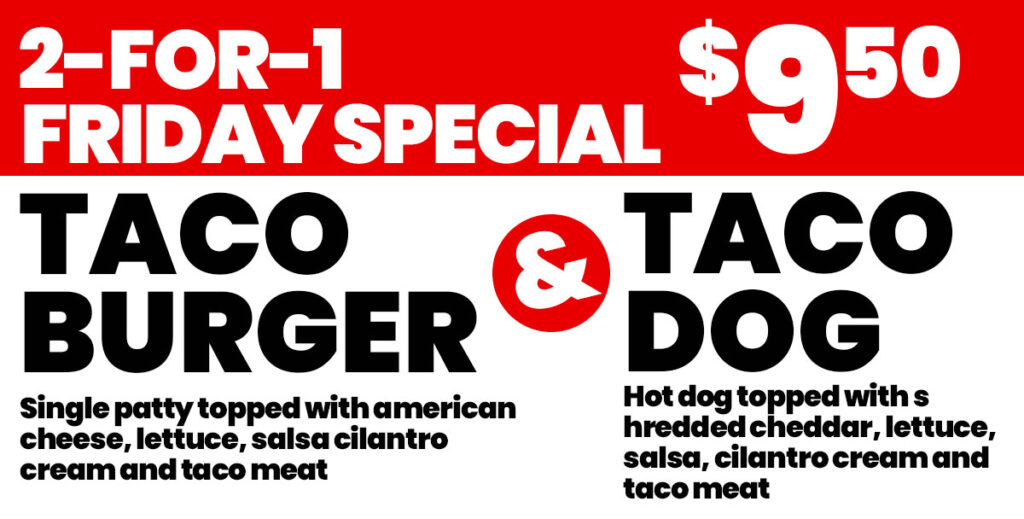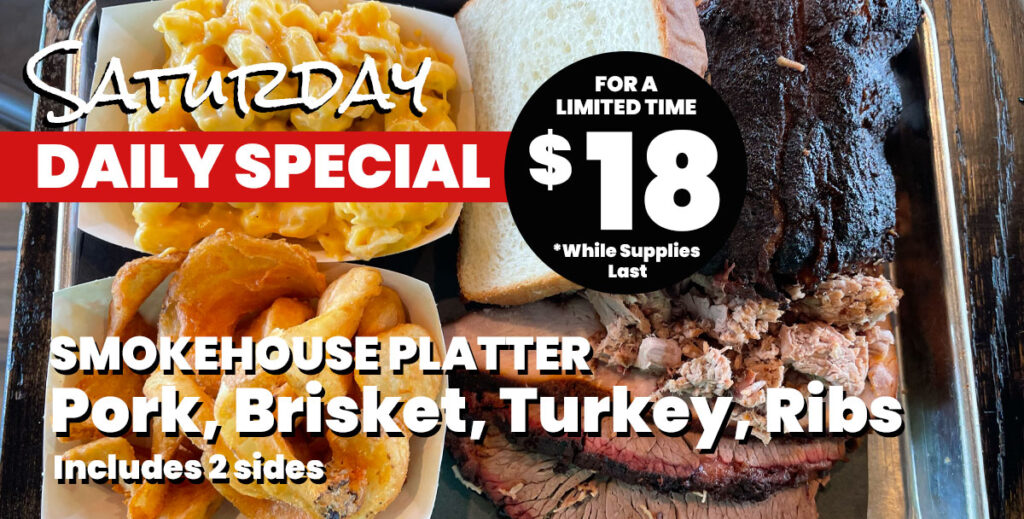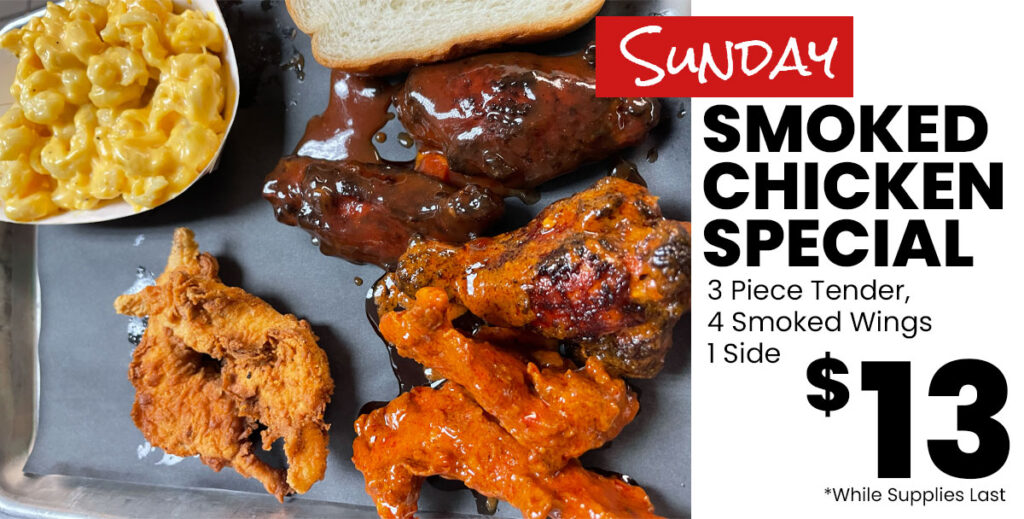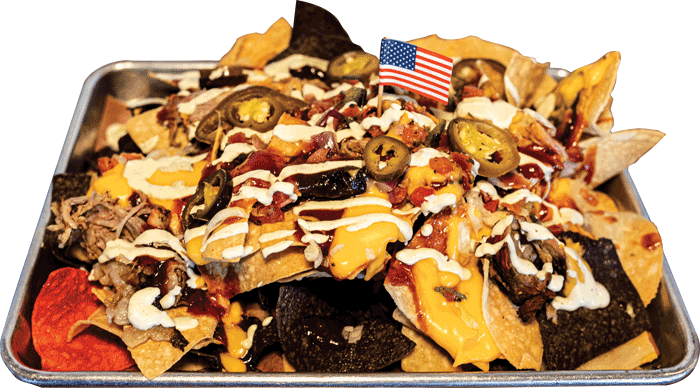 CLASSIC NACHOS $9

Tortilla chips piled high, 5 cheese sauce, BBQ sauce, cheddar, salsa, jalapeños, adobo cream, pick one meat: pulled pork, brisket, smoked turkey, or chili
6PC WAFFLE BATTER
CHICKEN TENDERS $9

Served with honey mustard, house, or BBQ sauce
LOADED TWISTED FRIES OR TOTS $11
Twisted fries or Tots, piled high, 5 cheese sauce, BBQ sauce, salsa, adobo cream. Pick one meat – pork, brisket, chili, turkey
6PC BUFFALO
CHICKEN TENDERS $9

CAESAR SALAD – SMALL $5.50 / LARGE $8.50

Romaine lettuce, croutons, parmesan cheese, Caesar dressing
HOUSE SALAD – SMALL $5.50 / LARGE $8.50

Lettuce, tomato, red onion, cheddar cheese, bacon, egg, croutons
ADD MEAT $5

Brisket, turkey, pulled pork, fried chicken, hot chicken
Dressings: House, Italian, Honey Mustard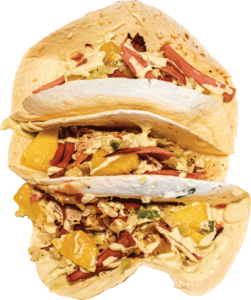 BRISKET TACOS $11.50

Lettuce, salsa, cheddar cheese, adobo cream, brisket
ADOBO PORK TACOS $9.50

Lettuce, salsa, cheddar cheese, adobo cream, adobo pork
FRIED CHICKEN TACOS $9.50
Lettuce, salsa, cheddar cheese, adobo cream,
fried chicken
Lettuce, salsa, cheddar cheese, adobo cream,
hot chicken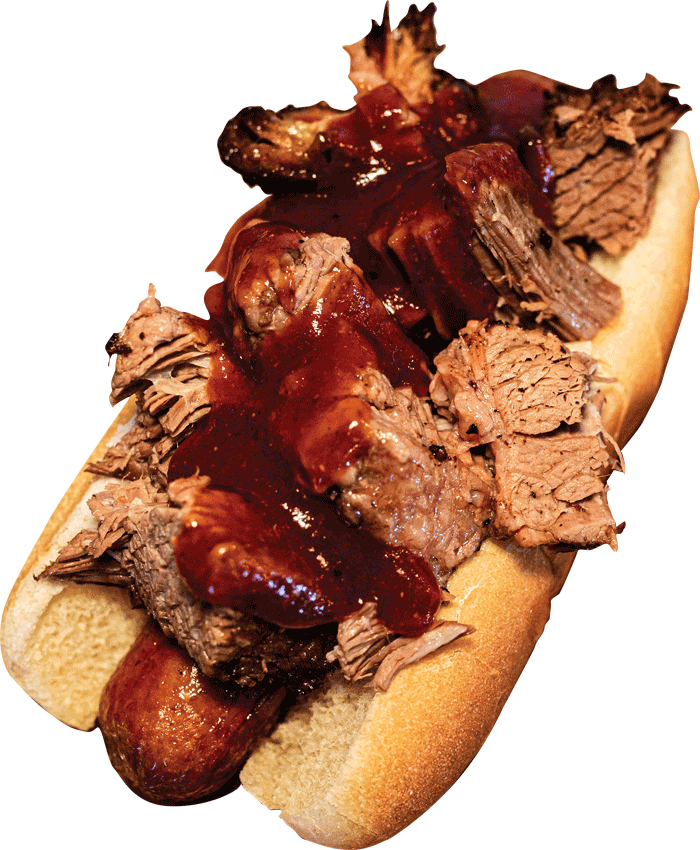 Mustard, onion, 5 cheese sauce
Mustard, onion, pulled pork, slaw
TEXAN DOG $11.50
MAC DOG $8.50
Mustard, onion, mac n cheese, bacon
CHILI CHEESE DOG $8
SMASH BURGERS
Lettuce, tomato, pickle, grilled onion.
Served with one side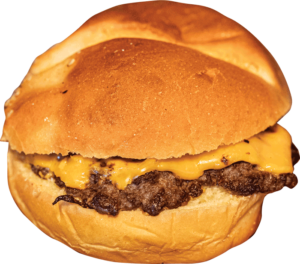 SINGLE $7 – ADD CHEESE $.50
DOUBLE $9 – ADD CHEESE $.75
TEXAS $12.50
Double cheese burger with brisket
CAROLINA $11.50
Double cheeseburger with pulled pork and slaw
TRIPLE $11 – ADD CHEESE $1
QUAD $13 – ADD CHEESE $1.20
CHILI CHEESE BURGER $9.50
Double cheeseburger, topped with chili and cheese
BLACK BEAN $9.50
Lettuce, tomato, salsa, adobo cream
PLATTERS
Served with two sides and bread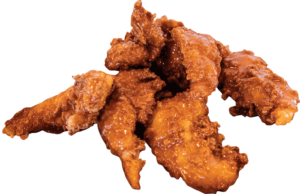 FRIED CHICKEN TENDERS $14
HOT FRIED CHICKEN TENDERS $14
TEXAS BRISKET $18
PULLED PORK $14
BABY BACK RIBS $18
SMOKED TURKEY $16
PICK TWO $19
Pick any two different meats
Add $2 for double brisket or ribs
PICK THREE $21
Pick any three different meats
Add $3 for triple brisket or ribs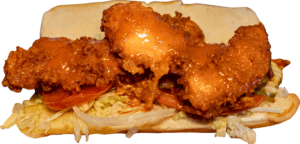 HOT TURKEY CLUB $11.50
Lettuce, tomato, smoked bacon, turkey, cheese, mayo, BBQ sauce
BRISKET $12.50

Piled high with BBQ sauce
PULLED PORK $10.50
Piled high with BBQ sauce
SMOKED HOUSE $12.50
Brisket, turkey, pulled pork, bacon, BBQ sauce
HOT CHICKEN PO' BOY $10
Lettuce, tomato, onion, pickle, mayo, hot chicken tenders
FRIED CHICKEN PO'BOY $10
Lettuce, tomato, onion, pickle, mayo, fried chicken tenders
YOUR CHOICE: SINGLE SMASH, 2PC CHICKEN TENDERS, PULLED PORK SANDWICH, CLASSIC DOG
Served with twisted fries, a small drink and a scoop of Vanilla or chocolate ice cream
CONES OR CUPS
CHOCOLATE OR VANILLA
REGULAR $3.00
LARGE $3.75
SHAKES
CHOCOLATE, VANILLA, OR STRAWBERRY
REGULAR $3.75
LARGE $4.50

SUNDAES
Mix and match any your favorite topping to be loaded on your favorite flavor of custard in a bowl. Price includes one topping
Extra toppings $1
REGULAR $3.75
LARGE $4.50
CONCRETES
Mix and match any of your favorite toppings to be mixed into your favorite flavor of custard in a cup. Price includes one topping
Extra toppings $1
REGULAR $5.50
LARGE $6.25
TOPPINGS
Hot Fudge
Reese's
Spanish Peanuts
Snickers
Caramel
Cookie Dough
Heath
Mint
Strawberries
 M & M
Cheesecake Bites
Banana
Oreo
Brownie Bites
Gummy Worms
Pecans
CARRY OUT MEALS
Served with two sides and bread
CARRY OUT MEALS FOR 5
BRISKET $70 (two pounds)
PULLED PORK $50 (two pounds)
SMOKED TURKEY $60 (two pounds)
CARRY OUT MEALS FOR 10
BRISKET $105 (four pounds)
PULLED PORK $90 (four pounds)
SMOKED TURKEY $100 (four pounds)
CARRY OUT MEALS FOR 20
BRISKET $210 (eight pounds)
PULLED PORK $180 (eight pounds)
SMOKED TURKEY $200 (eight pounds)
| | Side | Pan | Quart | 1/2 Pan | Full Pan |
| --- | --- | --- | --- | --- | --- |
| Twisted Fries | $3 | | | | |
| Tots | $3 | | | | |
| Mac N Cheese | $4 | $6 | $10 | $25 | $45 |
| Roasted Brussel Sprouts | $4 | $6 | $10 | $25 | $45 |
| Potato Salad | $3 | $5 | $9 | $23 | $40 |
| Creamy Cole Slaw | $3 | $5 | $9 | $23 | $40 |
| Baked Beans | $3 | $5 | $9 | $23 | $40 |
| Chili | $4 | $6 | $10 | | |
| Side or Caesar Salad | $4 | | | $25 | $40 |
Chicken Tenders
10 or more
$1.25 each
Pulled Pork
Half Pound
$6